About Ranil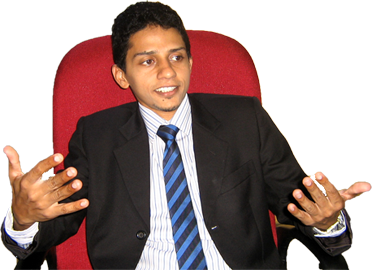 Fast, Focused and Responsible
Ranil is a dynamic Motivational Speaker and Trainer who is countrywide recognized for his ability to inspire, energize and empower people irrespective of their age levels. He motivates people to uncover their hidden potential helping them to discover their true potential. He is a unique person who applies his left-brain, right brain and middle brain in order to think vertically and laterally. Moreover, he is naturally talented in seeing the big picture (macro view) whilst focusing on the micro aspects.
He is a highly effective Management Consultant and Executive Coach with over 10 years' hands- on management and coaching experiences. He helps organizations to improve performance, capitalize on change and pursue their vision from his keen knowledge and vast experience gathered from the areas of Project Management, Engineering Management, Marketing Management, Strategic Management, Supply Chain Management, Change Management, Human Resource Development, Product Development, Market Development, Sales Channel Management etc that finally help organizations to transform into their next level. He is a remarkable achiever in the national level and corporate level Project Management and Management Consultancy demonstrating his vast knowledge and high level of commitment. Ranil has trained and coached over 1,000 executives, managers, and professionals not only in Sri Lanka but also in Dubai, Quarter and Oman.
Ranil is a Chartered Engineer and a Corporate Member of Institution of Engineers Sri Lanka who holds B.Sc. Engineering (Hons) degree in Civil Engineering and MSc. Engineering in Concrete Technology from University of Moratuwa and MBA from University of Colombo. Currently, he is a Senior Lecture at the Department of Transport & Logistics Management of Faculty of Engineering of University of Moratuwa and serves with his rich exposure to the MBA courses of University of Moratuwa and to some foreign universities.
Ranil started his carrier at TOA Corporation Japan in Singapore as a Civil Engineer and then moved to Holcim (Lanka) and served as a Product Development Manager, Market Development Manager and led key Holcim projects such as Websales, Tsunami Reconstruction etc as a Project Manager. He functioned as the Deputy General Manager at Nexthomes Limited as well.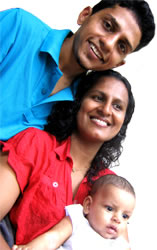 Ranil was born at Hindurangala, Kiriella as the eldest son of Mr. P.T. Sugathadasa and Mrs. Ashoka Sugathdasa who have laid a strong foundation for his journey. He was educated at R/ Hindurangala Vidyalaya and Eheliyagoda Central College before he entered Moratuwa University. Parindra and Pubudu are his brothers who help him to explore his ideas. Son Yumeth is the motivator to make Ranil's strength working towards his passion whereas Nayana's energy and encouragement are the reinforcements of his solid foundation.
Ranil is the founder of TheMotivator, a motivational training, coaching and consultancy organization specializing in empowering individuals, businesses and corporations to personal and professional fulfillments where he enjoys his passion to serve people!